2020 Disability Services Day at the Capitol
Tuesday, March 10 - Rally at 10 a.m. in the Rotunda
Join your fellow MOHR members and many from ARRM as we rally in the Capitol Rotunda, filling the
Capitol Complex halls with our message of the importance of supporting community-based disability services.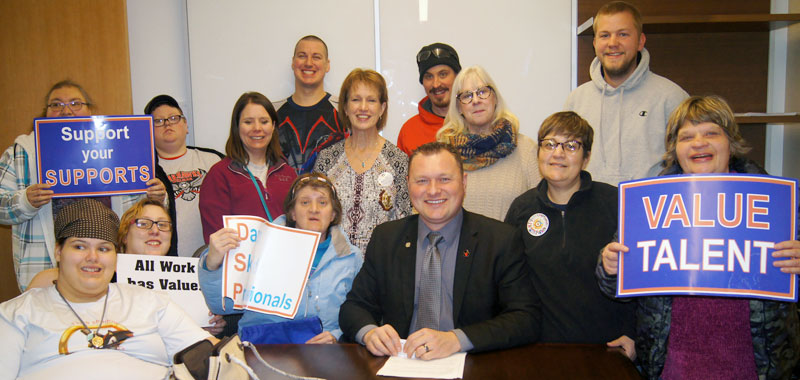 MOHR is helping to coordinate the Day at the Capitol event and hoping that more than 1,000 people gather in the rotunda at 10 a.m., on March 10 to share their message about Direct Support Professional (DSP) wages with legislators. The Best Life Alliance (BLA) has produced a one-page document that summarizes the legislation being proposed this session. Please click on this link to visit the BLA webpage and save this URL for future use to get updates and action alerts throughout the 2020 session. There is still time to make an appointment directly with your legislator to share the BLA summary for their easy reference. Please remember to thank your legislator for their time to meet with you and respectfully ask for their support of our DSP legislation.
 
We look forward to seeing you there! 

---