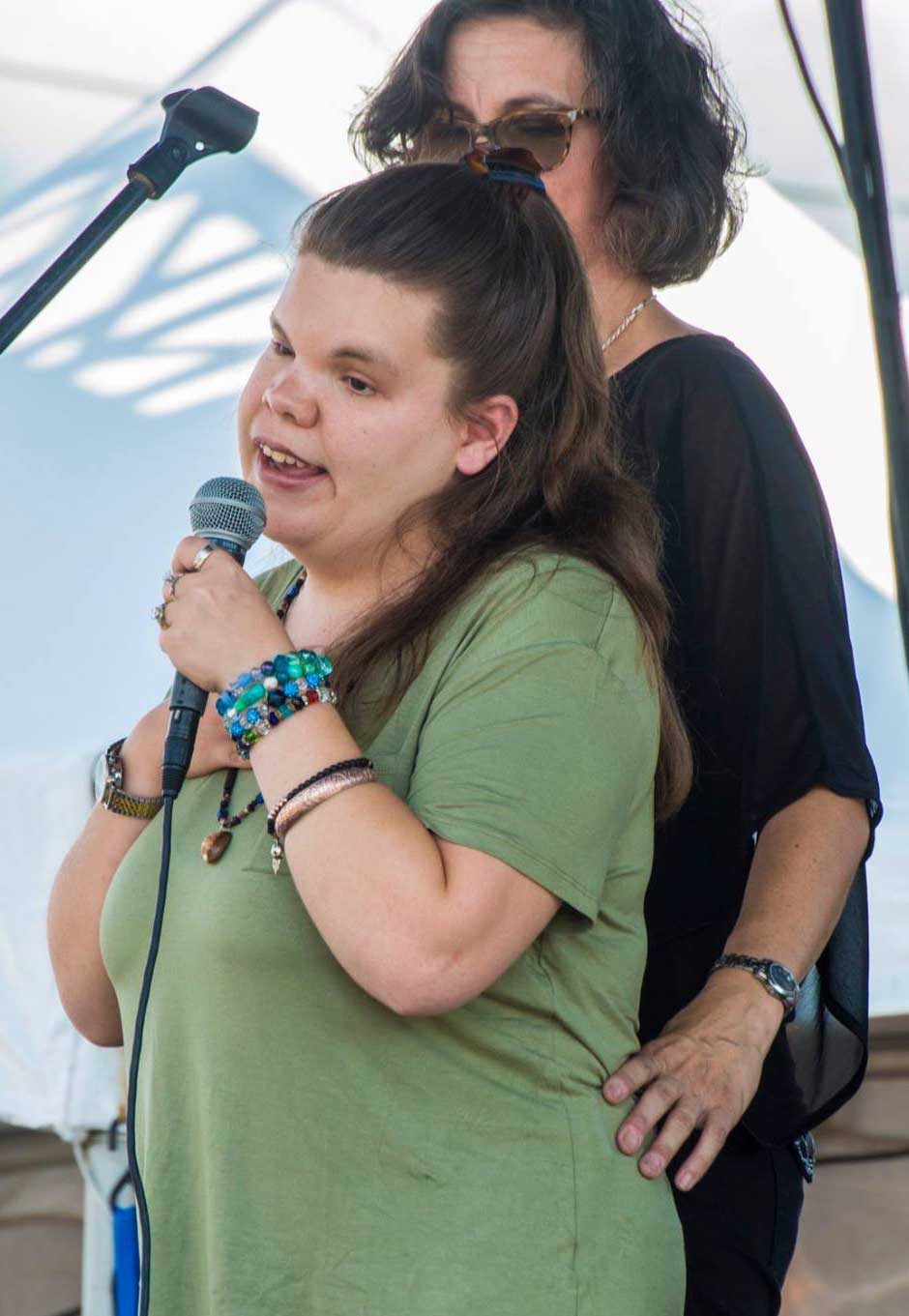 Music has been called a universal language, and its expression can break down barriers for people with disabilities. That's the story of vocalist and pianist Michelle Katz at ESR, Inc. in Oakdale.
"She's very sense-heightened, loves to sing, share her happiness and rejoice," said ESR Transformation Consultant Donna Tate. "She loves to help, and she guides the other individuals, a very expressive leader with strong skills."
Katz has captivated music therapist Beth Brandt, who has opened doors for her singing at large area events. The young woman sang the "Star Spangled Banner" to open each of three days on the main stage at Lumberjack Days in Stillwater last summer.
She sang the national anthem for a Stillwater boys hockey event and is the prime mover for musical social hours at a nearby nursing home, where she sings and plays piano. The regular connection with seniors has been going strong for more than year, explains her supervisor.
"It's kind of cool," said Tate. "She's turning into a celebrity."
Katz, who has a visual impairment, can listen to the radio and easily mimic the songs she hears, explains the consultant, who said music is a connection Katz feels.
Music is a means of expression, but it's also a way for Katz to give back and make others happy. When others sing along, Katz will sing louder, and start jumping and hopping with enjoyment, Tate said.
Classes covering music at ESR get individuals moving and involved, she said. They learn that there's a time to be silly and a time to be serious. They sing about what they want to do, and where they want to go on vacation, Tate said. "The Monday morning classes are a highlight of their week."
Individuals in ESR's music programs gain skills and confidence when performing before others, said ESR Executive Director Ed Boeve. People at ESR have written music, performed individually, and in groups. The nonprofit holds two recitals annually.
ESR's Oakdale site serves 56 people and is the largest of the nonprofit's five sites, overall. One is in New Richmond, Wis.