Past Direct Support Professional Award winners
The DSP Awards are organized by This email address is being protected from spambots. You need JavaScript enabled to view it..
Thank you, and please read on and click the links below to learn about winners from previous years.


---
2019 Direct Support Professional Award winners and 'Tip of the Spear' award recipient
The 2019 Direct Support Professionals Awards highlighted those who demonstrate exceptional performance in serving individuals with disabilities.  Also selected was a "Tip of the Spear" award for an individual who inspires others to take action benefiting people with disabilities.  The winners are:
Employment Service- Job Coach Metro, Pamela Satek, Rise
Employment Service- Job Coach Metro, Sue Houghton, Partnership Resources
Employment Service- Job Coach Greater Minnesota, Nancy Delaske, LeSueur County Developmental Services, Inc.
Enrichment Focus- Metro, David "DJ" Preiner, CHOICE, Inc.
Enrichment Focus- Greater Minnesota, Amanda Olson, Functional Industries, Inc.
Tip of the Spear- Lynn Noren, Rise
Photo, from left, Lynn Noren, Pamela Satek, Nancy Delaske, DJ Preiner, Amanda Olson and MOHR President Julie Johnson
More about the 2019 honorees:
A follow-up specialist with Rise in Coon Rapids, Pamela Satek leads with her heart, is person-centered and believes in each and every person she serves, explains Paul Fredendall with the nonprofit. As a job coach, Satek gives one-on-one assistance to people with disabilities who work competitively in the community. A job coach who provides supports, she makes regular visits and offers soft skills training, as well as motivation. Satek has a knack for developing exceptional and professional relationships with the people she serves, said Fredendall. Her positive relationships with employers have paid dividends for many people with disabilities who have been hired.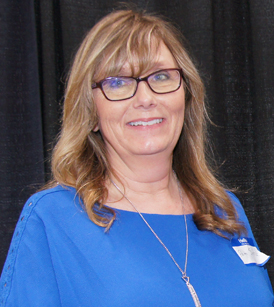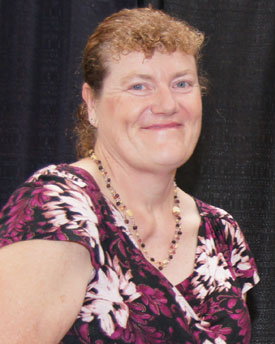 At CHOICE, Inc., David "DJ" Preiner is the lead fitness instructor for the SHAPE Program. Based in Eden Prairie, CHOICE offers adaptive fitness to participants at three locations. Preiner leads onsite educational programs, job coaches at work sites, does case management and facilitates community integration opportunities, explains Program Director Erin Sommer. "DJ has a vision in which SHAPE can be a bridge that connects our participants to their community." He has led fun health and fitness challenges, used a community garden plot to create meal kits for group homes, partnered with a transition program and initiated a mentorship program to build leadership skills. "What kind of makes CHOICE a special place is they allow the employees to use their strengths, hobbies and interests to build programs such as SHAPE," Preiner said. People who are excited and passionate about something tend to spread that energy to others, he explains. This makes people more receptive and that's when successful things happen, he said.
Nancy Delaske has been a valued DSP with LeSueur County Developmental Services (LCDS) since 1995. She has an ability to foster the "very best from each individual she works with," said Doug Scharfe, executive director of LCDS. Known as a loyal supporter of the people LCDS serves, Delaske does an outstanding job of teaching individuals how to do their jobs well, both those working in the community and people who work in an LCDS facility, said Scharfe. Delaske is a "model" trainer for direct care staff, and shares successful approaches for working with crews while maintaining a consistent work ethic. "She's dependable, efficient, hard-working and takes great pride in her job. I've seen her drive a bus route, take our employees on a cleaning crew, comfort someone having a rough day and unplug a toilet all in a matter of a few hours," said Worksite Manager Brenda B. with LCDS.
Sue Houghton has served people with disabilities for 27 years at Partnership Resources, Inc. (PRI), which is in Minneapolis and the western suburbs. As a job coach, she's worked with PRI participants at Target stores since 2000. Her passion for people with disabilities began after serving as a playground supervisor in high school, where she served a boy with Down's Syndrome. Sometime later, she worked at a pizza restaurant with a man who had a disability who had an impact on her. Houghton's current crew at Target in Edina has become like family, she said. "I enjoy seeing them grow and improve, and how they get better at what they do," she said. PRI said her guidance and leadership has allowed people with significant barriers to work for Target. "Susan is highly trusted by Target managers and team members to execute practices and policies within her teaching strategies," said Terri Bauernfeind with PRI.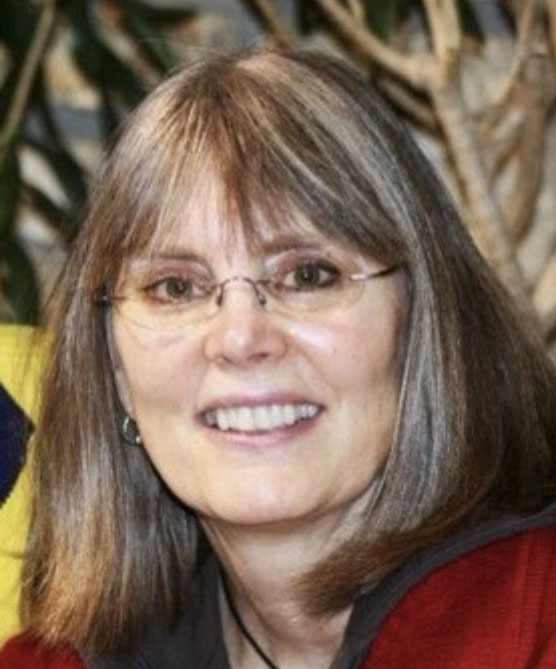 Sue Houghton
Amanda Olson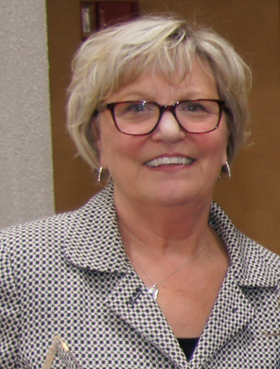 Lynn Noren
West of the Twin Cities, in Cokato, Amanda Olson with Functional Industries is a case manager for a location serving 36 individuals with disabilities. An Army veteran who served in Iraq as a mental health specialist, she grew up with a brother who had developmental disabilities. "Her dedication and calm under pressure is recognized and commended by everyone she works with, including her peers, county case managers, guardians and residential providers," said Lori Benson with Functional Industries. Olson said the most important thing is to take the time to get to know people. She started as a job coach, became an assistant case manager and then a shipping and receiving coordinator. One of Olson's greatest skills is her ability to work with individuals who cannot verbalize their needs, Benson explains. Olson works with staff to be proactive, rather than reactive with the people she serves.
Tip of the Spear winner Lynn Noren is an extremely thoughtful and effective communicator and collaborator who has accomplished a great deal in her more than 40 years of service to the industry, explains MOHR President Julie Johnson, who nominated Noren for the award. The president of Rise, a large MOHR member provider, Noren has served on numerous industry advisory boards, committees, taskforces and leadership groups. "I can't imagine a better thing to do than to work in an organization where you can have an impact on people every single day," said Noren, who credited her great team of leaders and staff at Rise. She said the field requires constant learning, relearning and rethinking to come up with new ideas. "But, at the very core, our work is all about supporting people to live their very best lives." Noren is a sought after presenter and has served in multiple leadership roles for MOHR and the organizations that preceded it. She is highly reliable as an expert in her field, and helps others to understand the inner workings of disability services, breaking down complex concepts and language in "nuanced and digestible ways," said Johnson.
---