New dollars for support staff snub day service providers, focus on group, nursing homes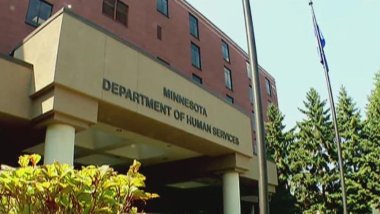 A short-term fix to staff shortages among Minnesota group home providers and in-home services for people with disabilities will provide added funding for hiring bonuses and incentives for direct support professionals. Day and employment services for people with disabilities were not included in the funding.
"While we fully support your recognition and emergency relief to these people, this is a delicately balanced system and we all work together," said Julie Johnson, president of the Minnesota Organization for Habilitation and Rehabilitation (MOHR).
Minnesota Governor Tim Walz announced an $83 million allocation to go to nursing homes and services for people with disabilities statewide. Reporter Dana Ferguson with INFORUM news said that $52 million would be distributed right away and that the Department of Human Services is working on longer-term increases to the state's Medicaid rates.
The worker shortage among day service providers is extreme, said Johnson, and negatively impacts the wellbeing and mental health of thousands with intellectual or developmental disabilities.
"The system of supports for Minnesotans with disabilities is highly interdependent, and we are seeing on a daily basis right now how lack of access to employment and day supports is contributing greatly to the unsustainable pressure being placed on residential service staff, and we fear this will lead to a system collapse," said Johnson in a letter to the Governor Tim Walz and DHS Commissioner Jodi Harpstead
Johnson said these individuals have basic rights to access employment and other supports and daytime activities that are essential for their quality of life.
image: KSTP News