2022 MOHR Life Enrichment Awards cover community, virtual enrichment, arts and volunteerism

"Active and better lives" is the theme of the Fifth Annual MOHR Life Enrichment Awards. Five winners were selected.
Epic Enterprise
Dundas - Northfield
Program: In Community Life Enrichment
Summary: Opportunity to make choices, build connections, volunteer and grow interpersonal skills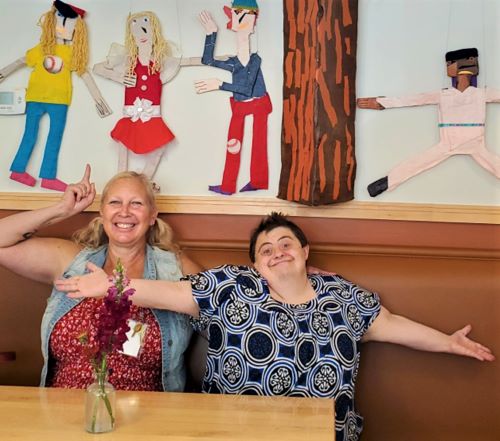 Staff at Epic Enterprise near Northfield gathered in May 2020 to prepare a service delivery overhaul. They brainstormed ways to assist individuals with disabilities in more community locations, the direct care adjustments needed, and minimizing the spread of COVID-19.

"The biggest challenge was that staff had to think in a new paradigm," said Program Director Leah
Williams. How would supports be provided? Since services were often delivered to one or two people at a time, some staff needed to get comfortable with being in community places without another staff present, she explained. How would vehicles be scheduled with so many people going to different places at different times?

One key to the new effort was to make services more self-directed. Individuals made suggestions about volunteer options and staff shared ideas as well. From an animal rescue, a retirement community garden and the Little Free Library, to community resource and action centers and the YMCA, individuals with disabilities in this exurban area are finding new opportunities to explore, volunteer and connect with others.
---
Hubbard County DAC
Park Rapids
Arts Program
Building full lives in the community with skilled art instruction and expression taking multiple forms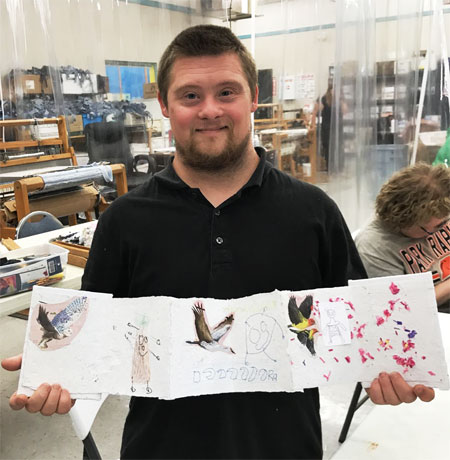 Hubbard County DAC (HCDAC) brought in visiting artists to teach individuals with disabilities to work with metals and wood, the fabric arts and print making. Painting is also taught for murals and mosaics, while people learn the elements and principles that underpin the craft.

The improvement of self- confidence has allowed people to get creative and decide what projects they want to do next," said Laura Johnson, executive director of HCDAC. Some were thought to be limited in their abilities and had little interest, but the program proved otherwise.

The idea is to help individuals to find their passion, which can help them live more fully in the community, Johnson said. People are trained in welding, perform theater productions, produce art that can be sold, meet to discuss program options, gain new perspectives and skills, the executive director said.

"This program has been embraced by our local community and allowed HCDAC artists to perform for the community and show their art at the annual Art Leap," said Johnson. "Artists now ask us to be included and we have been told that the experience is more inspiring for them."
---
ProAct
Eagan, Red Wing, Shakopee, Hudson, Wis.
Virtual Enrichment Services
Promoting interaction and positive social activity through creative and structured online engagements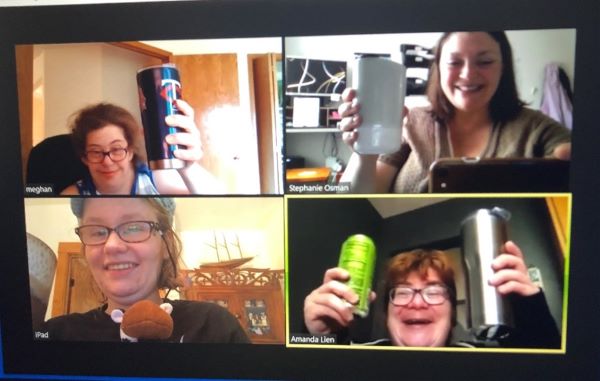 When COVID-19 left ProAct participants at home for safety reasons, ProAct's Virtual Enrichment Services sprung to life. They grew almost fivefold over just seven months, reaching 175 participants with the most popular offerings running multiple times each week with more than one instructor.

"We've received praise, gratitude and much appreciation for providing this service," said Senior Program Manager Stephanie Osman. "This particular team of instructors is really the best the business has to offer and are so creative and eclectic with their talents."

But it was participant parents Terri Berger and Carol Murray who insisted on throwing ProAct's hat in the ring for a Life Enrichment Award. Virtual enrichment helped Berger's son bounce back from depression and fulfilled a need for routine. ProAct takes a thorough approach in offering class materials and other assistance to maximize the experience for each person.

Individuals have found new independence and confidence, while increasing their technology skills. "Sing Along" class is among the most popular, along with "MoveNGroove" and "Friendship Club." The nonprofit rented Kindle units to allow more people to participate.
---
WACOSA
Waite Park, St. Cloud, Sauk Centre
WACOSA Art Program
Meaningful experiences to aid self-discovery and expression through multiple art mediums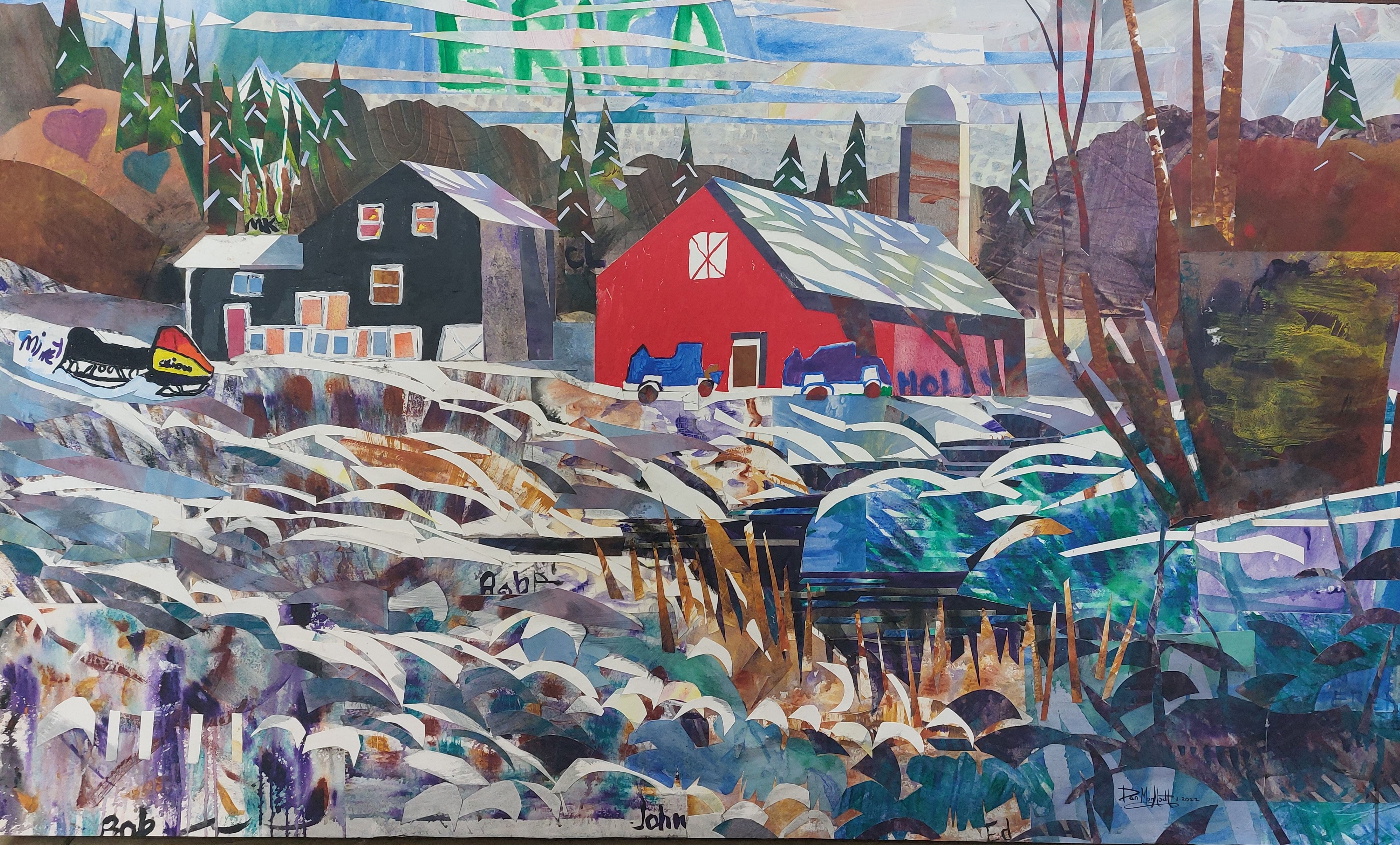 Drawing on grants and donations since 2012, WACOSA has developed a vast variety of art experiences. Studies have shown that art can help individuals find clarity of feelings and teach people to calm themselves through self-regulation, said WACOSA Executive Director Steve Howard.

It started WACOSA First Ave. in 2018, which works with people who have complex disabilities and are often overlooked for program expansions due to increased complexity, Howard explains. WACOSA secured grants from the Central Minnesota Arts Board and Minnesota State Arts Board.

It brought in Dan Mondloch, an award-winning artist, to work on acrylics with 20 adults who have severe cognitive and physical disabilities. Adaptive tools are employed. Their work was displayed on murals at the facility.
The experience has had multiple benefits, including increasing confidence among WACOSA staff to think creatively about how to better serve their clients, Howard said. In 2017, more than 100 staff were trained by a local artist on the benefits of art creation.

The program has built friendships and community, increased skills and self-confidence and drawn out a wide range of abilities among the people WACOSA serves.


---
WorkAbilities
Golden Valley
Volunteer Program
Building life experiences, admiration and respect by sharing talents and skills to help others

Recognizing that a person's quality of life is vastly improved by volunteerism, WorkAbilities went beyond "supporting" clients in such endeavors. It focuses on individual contributions by people with disabilities to projects that help others.

The nonprofit lists 10 benefits of these efforts. Clients see themselves as givers of service, not only receivers. They realize they're part of a broader community and gain a deeper sense of personal value. People contribute to the joy and wellbeing of others and experience their own joy that comes through giving.

It all started prior to 2010 when a staff member brought in a sewing machine and projects ensued. Staff got creative to find materials and donations to grow the effort.

Overcoming the perception that clients with unrecognized abilities and untapped skills could not achieve success- this was golden, said Board President Kathy Steffen. Today, clients choose from many volunteer options where they can grow their own skills and abilities. Improvements in cooperation, leadership, crafting and dexterity combine with enhanced social skills to benefit the people involved.