Nominate MOHR members for 2021 MOHR Life Enrichment Awards

MOHR members improve the lives of the individuals they serve, and the Minnesota Organization for Habilitation and Rehabilitation (MOHR) is seeking nominations for its Fourth Annual Life Enrichment Awards to recognize exceptional examples of their work. 
Each year, MOHR members are encouraged to nominate their own programs, as are individuals with disabilities, their families and partnering groups.
Please save these application forms, offered in MS Word and PDF formats, fill them out completely and
This email address is being protected from spambots. You need JavaScript enabled to view it.
them to us by March 12.
2021 MOHR Life Enrichment Awards
Nomination form MS Word | PDF
---
Learn about the 2020 winners

Achieve Services, Blaine

CHOICE, Unlimited, Duluth


Merrick, Inc., Vadnais Heights

 

MSS, St. Paul


 

Norman County DAC, Ada


Opportunity Partners, Minnetonka

Achieve Services
Blaine
"Dance At Your Own Risk" group

Opportunity for expression through music that honors ability and choice

In the north metro, Achieve Services supports the original tunes of the Dance At Your Own Risk group of participants. Individual voices and high tech sounds ring out before public audiences, and online.

Using iPads and the Garage Band application offers a chance at musical expression without the need to learn an instrument. The group is the brainchild of training specialist Joe Loskota – a band member of the Belfast Cowboys. Achieve says the program is exceptional because their participants do it all -  they write the lyrics and music, record and sell their original tunes and perform for audiences.
CHOICE, Unlimited
Duluth
BOLD-choice Theatre Company
Outstanding outreach theatre program cultivating inclusion, diversity and personal pride

Looking northward, to the shores of Lake Superior, we recognize excellence for a similar art form. BOLD-choice is an outreach theater program created by CHOICE, Unlimited. The theatre company features 24 actors with disabilities who create original productions and tour regionally.

Taking a multi-genre, fine arts approach, BOLD-choice has found therapeutic benefits to this entertaining offering. Theater creates learning experiences that shape how participants engage with the world around them. BOLD-choice Theatre members become leaders and audiences look up to their work.


Merrick, Inc.
Vadnais Heights

Adult Day Services Program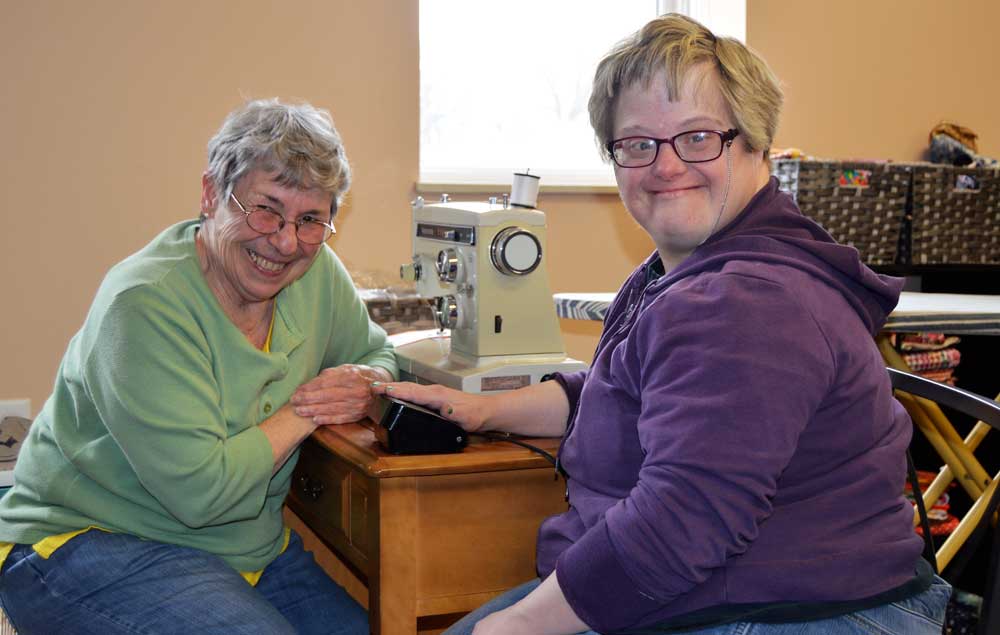 Life enrichment services that engage the community and volunteers

Interaction is the name of the game with our third Life Enrichment Award Winner. Merrick's Adult Day Services program bases itself in the small town metro hometown of North St. Paul, on the main street where the action is.
Thirty-eight ADS participants engage with the local community, often walking to a nearby fire station, café, library and even a pool hall. They invite community members in for customized programming, and in the summer – yard sales have participants searching for bargains.

There's music therapy, exercise at the YMCA, animal assisted activities and a sewing program. Staff and volunteers pitch in for activities. Merrick says good things can happen when we stop and chat with our neighbors on the sidewalk, after all. 

MSS
St. Paul
Access to the Arts
Adaptive, idea-based art facilitation with an individualized person-centered approach

Our fourth Life Enrichment Award winner, MSS, is a major purveyor, provider and promoter of the arts for people with disabilities. With choice at the center, art projects are driven by participant artists as art facilitators promote independence.

At MSS, hand over hand is a thing of the past. Physical and verbal limitations are not a problem for this group. It uses adaptive tools, samples, picture choices and technology to make every brush stroke count as an expression of each individual.

Personal styles and artistic visions are realized at MSS in the Twin Cities.
Norman County DAC
Ada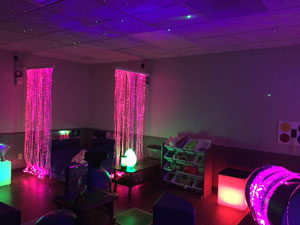 Sensory Room
All-inclusive, sensory, relaxation and exploration room to improve persons' quality of life

Jumping again to northern Minnesota, this time far to the west, we find a versatile sensory room created by the Norman County Developmental Activities Center in Ada.

Our fifth Life Enrichment Award winner, the Norman County DAC, brings multiple benefits to the participants it serves with an all-inclusive, sensory, relaxation and exploration room to help people to process internal and external stimuli.

Whether they are struggling to stay focused and on task, or are in a time of transition before engaging in group activities or community events, individuals use the room to elicit the senses and bring the brain to life. Anxiety is reduced and people return to their tasks.

The sensory room is a relaxant, as well, a safe place where a calm, centered frame of mind helps people through the overwhelming aspects of life. It gives a chance for people to explore the realms of cause and effect and engage their curiousity in a safe space. And, the process assists people to better engage in their community and its activities.
Opportunity Partners
Minnetonka

Engage with My Community
More options for meaningful inclusion, choices, relationships and connections

Engagement is the focus of our sixth and last Life Enrichment Award winner, Opportunity Partners in Minnetonka.

The MOHR member looked to Minnesota's Olmstead Plan and created a new program called "Engage with My Community." Mary Moellenhoff, a community engagement specialist, supports a group of three people with disabilities.

With a 1-to-3 staff to client ratio, the idea is to bring service coordination closer to the people in the program. Individuals with disabilities are its directors. People connect with people, wowing others with kindness bags and small deeds that touch others' lives.

Opportunity Partners lives up to its name through opportunities to build individual skills and meet personal goals in the communities where people live.

MOHR is pleased to recognize the 2020 Life Enrichment Award winners. Without a doubt, individual lives are truly made better by disability service providers in Minnesota.