MOHR is again recognizing the top Direct Support Professionals (DSPs) in Minnesota and one highly impactful person for the "Tip of the Spear" Award. Winners will be announced at the Spring Conference in St. Cloud.
Four DSP winners will be selected. Direct Support Professionals are crucial to the success of disability service programs, and deserve our support and recognition.
---
The 2017 Direct Support Professionals Awards highlighted those who demonstrate exceptional performance in serving individuals with disabilities. Also selected was a "Tip of the Spear" award for an individual who inspires others to take action benefiting people with disabilities. The winners are:
Tip of the Spear- Pam Gonnella, parent, advocate, Chair of Best Life Alliance
Employment Service- Job Coach Greater Minnesota- Megan Wark, Polk County DAC, East Grand Forks
Employment Service- Job Coach Metro, Lisa Vitkus, Opportunity Partners
Enrichment Focus- Metro, Tammy Schexnaider, Partnership Resources
Enrichment Focus- Greater Minnesota, Darcy Meagher, Functional Industries
Here are a few comments from the 2017 honorees:
"For the last two years, I've been working at the legislature … trying to explain to them why these people (DSPs) are so important to the success of my daughter," Pam Gonnella.

Megan Wark said her job is highly rewarding and that she truly loves coming to work. "We are very blessed," she said. "I get to get these guys out in the community more and it seems like that's what they enjoy most." People with disabilities sometimes struggle with having days off because they truly love coming to work, she explains.

Lisa Vitkus likes the variety, flexibility and mobility of her job. Growing up, she learned that finding a job isn't necessarily about the pay, but enjoying the work. "It's a 'following your bliss' kind of approach," said Vitkus. "Finding something you care about … it's about enjoying what you do and having fun doing it."

Tammy Schexnaider said compassion and patience are important skills she uses in her job. Helping people to see their own potential to reach their goals and dreams is another aspect. "It is important for them to realize that they have choices and that they are able to blossom," she said.

"I go because I like what I do. I like helping people with disabilities. That's my way of life," said Darcy Meagher. She said the participants she serves are always in her heart, and that she thinks about them constantly. One of the people in her group is her daughter, who is 21.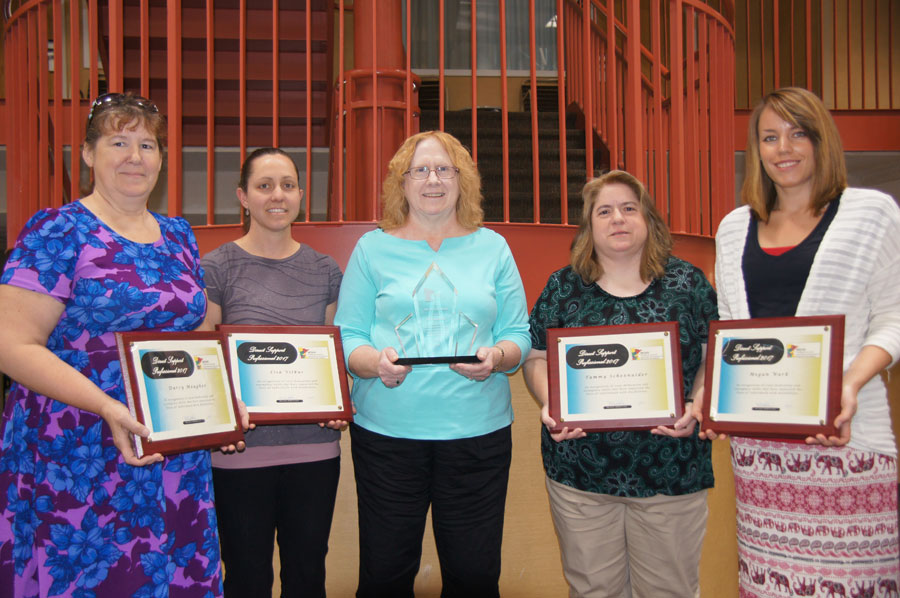 ---