Video effort in St. Cloud began before COVID-19, bridged social gap to reduce isolation
By Nancy Betts and Mike Nichols, WACOSA


WACOSA Connect Academy, live on the Zoom online platform, began a year ago as we started to look at new ways to use technology, specifically video-making and video communication. We saw this as a way to increase connections between the people we serve and community businesses.
We developed and submitted a proposal that was awarded a grant from the Morgan Family Foundation and WACOSA's Adaptive Media Project was born.  And then, COVID-19 hit.  
For the people we serve, social distancing meant an even greater chance of social isolation. Our priority to increase community activity hit a hard pause.  We at WACOSA were determined not to let the technology gap individuals with disabilities already face become a further impediment to their social capital and wellbeing.
With equipment obtained via the Morgan Family Foundation, we converted a room at our Waite Park location into a video studio, with a Chroma-key green wall, professional cameras, lights and live video production software. Using input gathered from WACOSA participants, we compiled a list of engaging and meaningful classes addressing technology, self-advocacy, theatre and healthy living.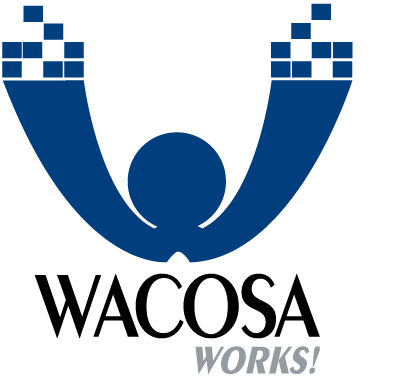 In "Abilities Coding," we use a program called "Scratch" to make coding accessible to people of all abilities. In "Media Makers," we look at audio and video recording and editing and other forms of digital art, working as a group to create projects. In our "Internet Safety" class, we discuss how to be safe online, in all the ways we access the internet; an essential part of our curriculum. In "Minnesota Self-Advocate" classes, we look at the rights of individuals with disabilities, the history behind those rights, and learn to practice effective communication. In "Right On!" we are learning about the accomplishments of leaders in the disability rights movement and recording our own stories to share.
Before COVID, many of our clients joined classes at GREAT Theatre, a WACOSA community partner. In "Theatre Fun 101," the talented Heather Mastromarco teaches movement, skits, sock puppets, theatre games and more. "All Abilities Adaptive Dance" is a weekly dance party. Storyteller and Adaptive Dance expert Nicholas Pawlawski often joins as a guest teacher, weaving timeless tales into participatory group dances.
Healthy living is also a focus. "Chair Yoga" starts the day at a peaceful and centered place. In cooking classes, we've made everything from pizza to Mandarin orange chicken.  In "Healthy Relationships," we discuss acquaintances, friends and other related issues of interest.
At first, classes started small. As word spread, class sizes began to grow. To date, 40+ people have participated in classes from home, with most attending multiple classes each week. Additionally, 50+ people join classes from WACOSA sites.
Each person's social network continues to grow as they take part in what has become an online learning community. In WACOSA's Connect Academy people make new friends and reconnect with old acquaintances, as they learn about and share interesting experiences together.
To learn more, go to www.wacosa.org/wacosa-connect.  There you will find a video, a full list of classes and registration links.

[Nancy Betts serves as Vice President of WACOSA in Waite Park and Mike Nichols is Day Supports Coordinator for the nonprofit.]